Put the girls on a plane back home and we were out of Jackson.
Here are a few pics from the past few days.
I have to say, Northern Yellowstone and East toward the Beartooth Pass is absolutely amazing.
I brought a book to read as I had time. It is Zen and the Art of Motorcycle Maintenance. The author's/main character's interpretation of why one rides makes such sense. Basically the author says how one is one with the elements and meditates within that.
Well, in a nutshell, that is what this trip is like. I would like to be on a sportbike in many of the places I have passed through - getting there without being folded into a permenant pretzel is the problem. So, there we are, two guys on Harleys, and sadly, we each have Duc's left at home.
You just cant bring them all, can you ...
Actually, we have been talking alot about doing a 3th world trip on adventure bikes next. That way we can break down and have a real life or death experience in the middle of nowhere.
Anyway, here are some more pics.
Thunderstorm threatening - and anxious birds all a'flutter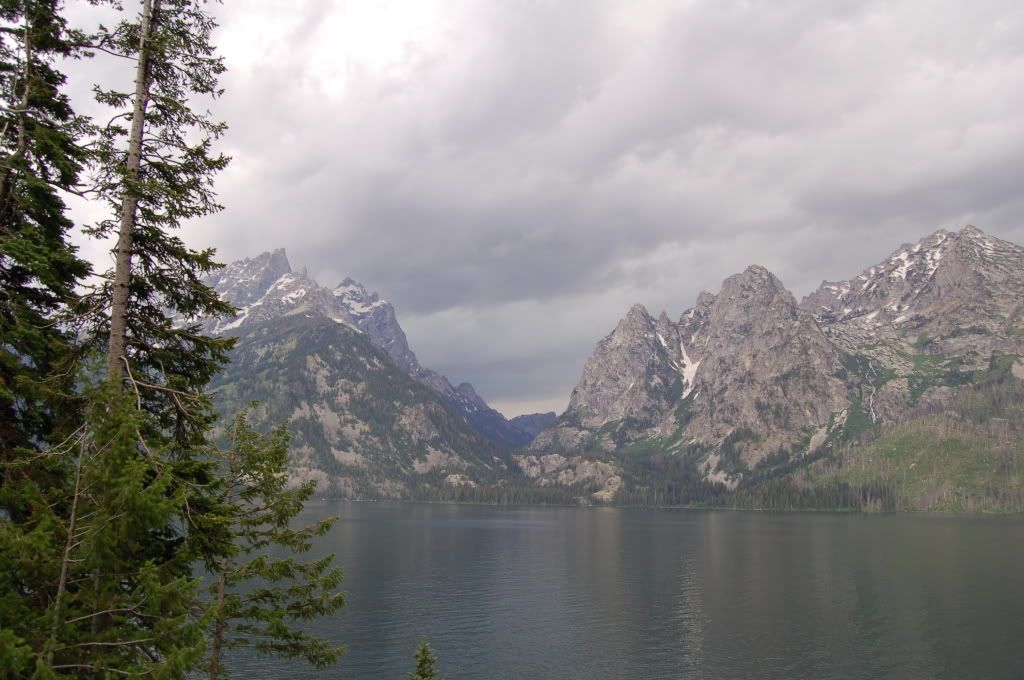 the anxious birds, fluttering T me while we are having a beer. They are seemingly in a hurry to leave before the rain (something about hail) ...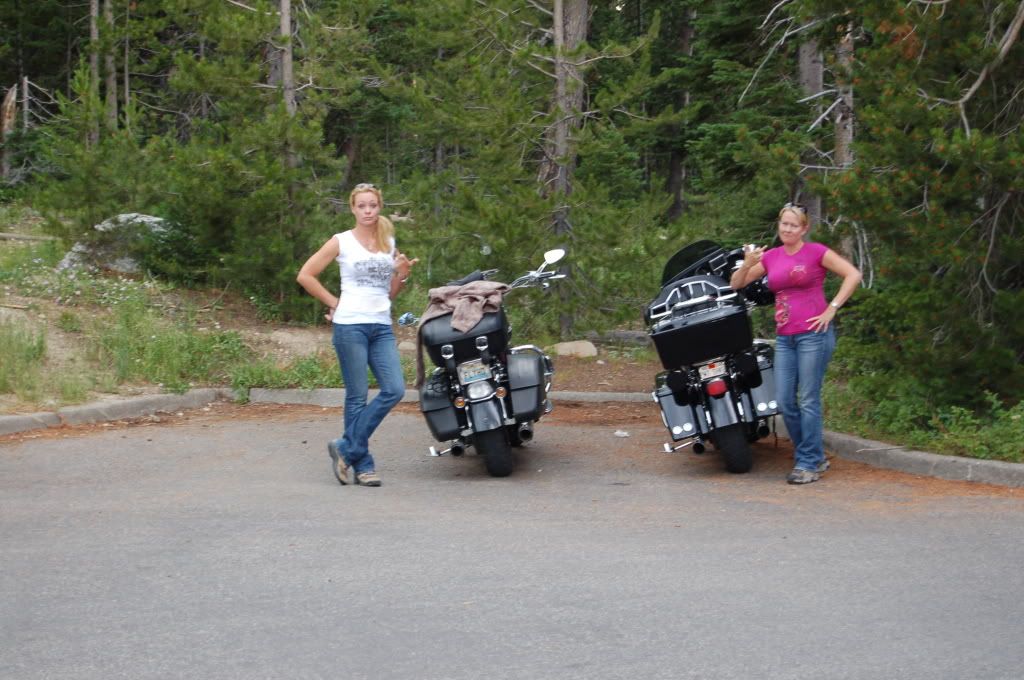 the narrow escape. Or so the girls thought. We were fine
Post rain artwork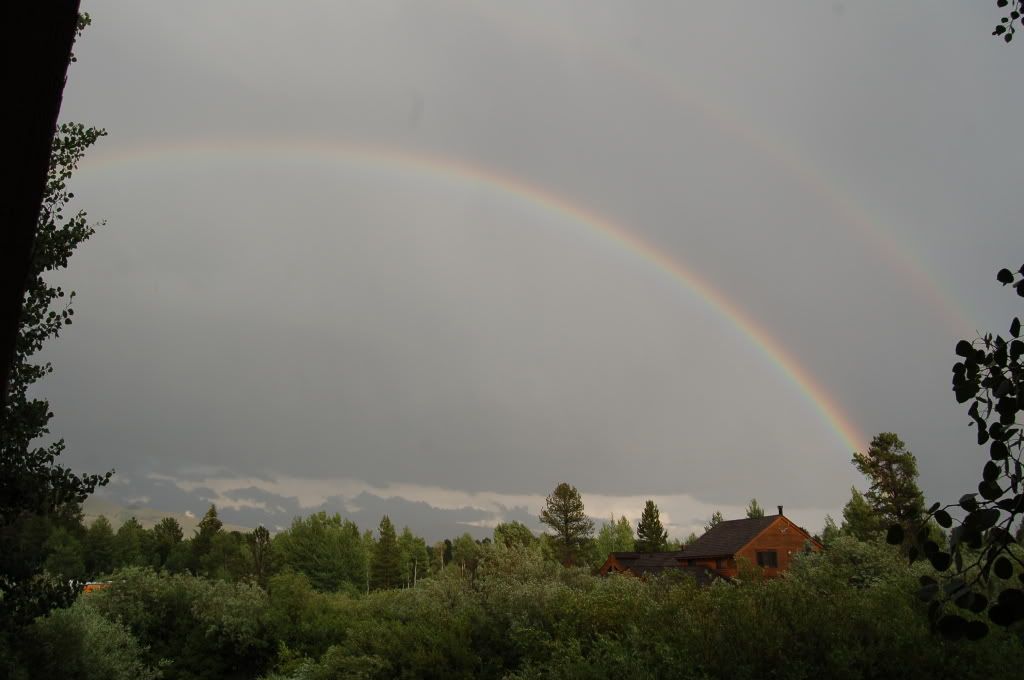 Locals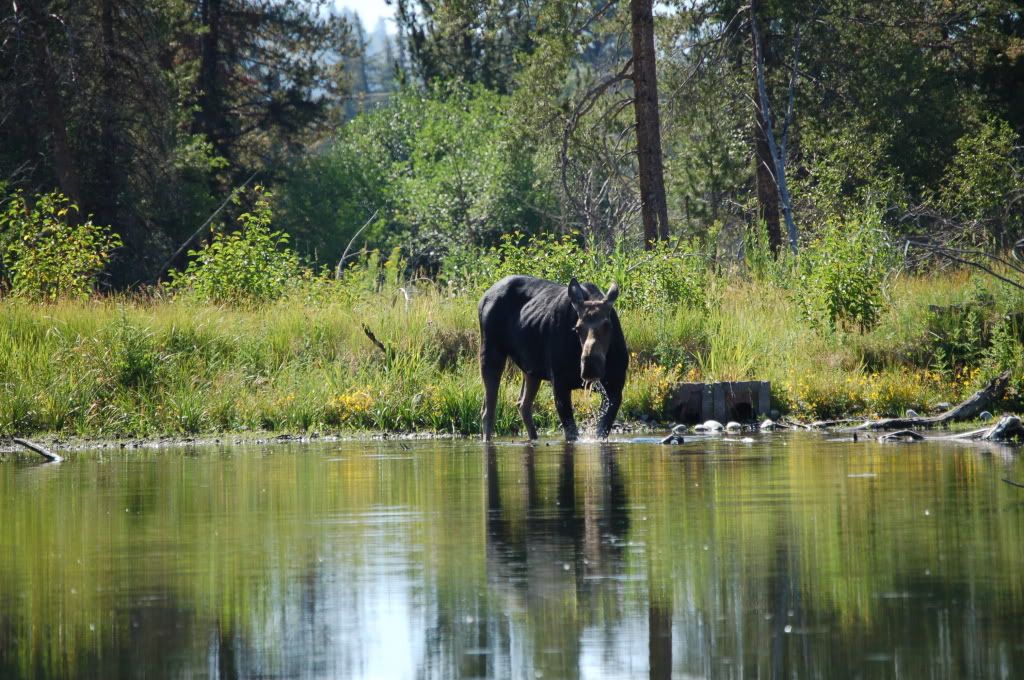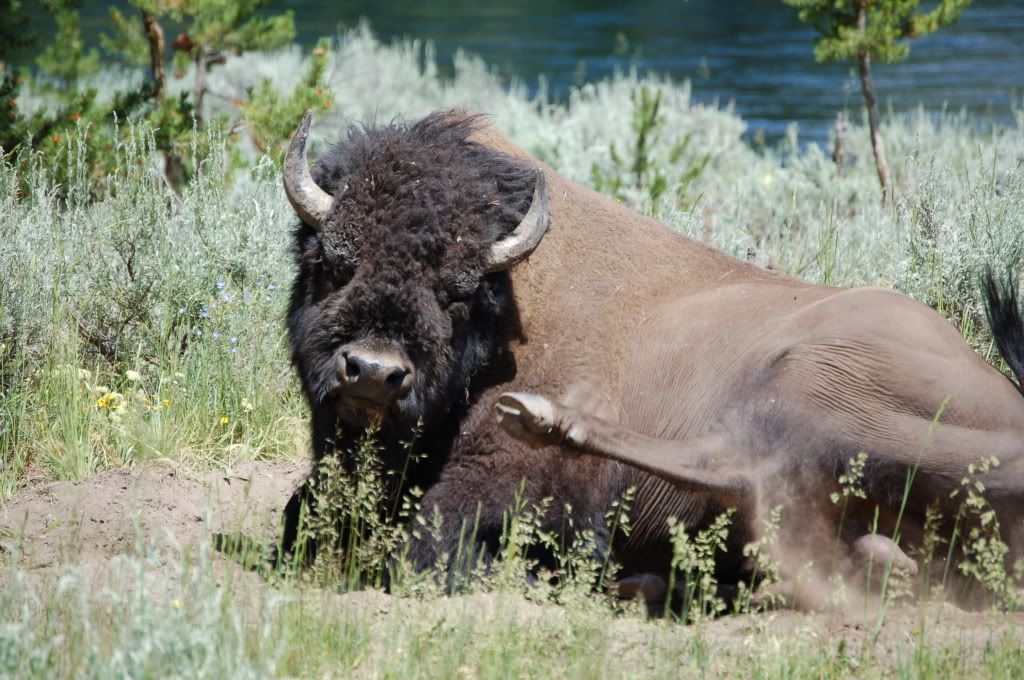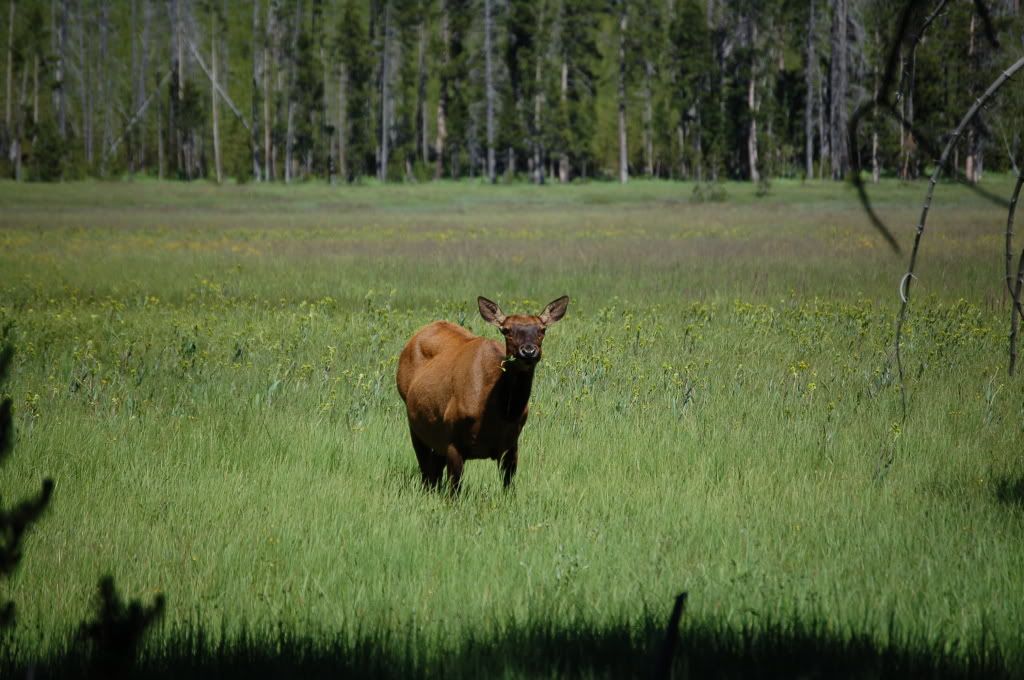 This guy got a little excited with me and was showing off a bit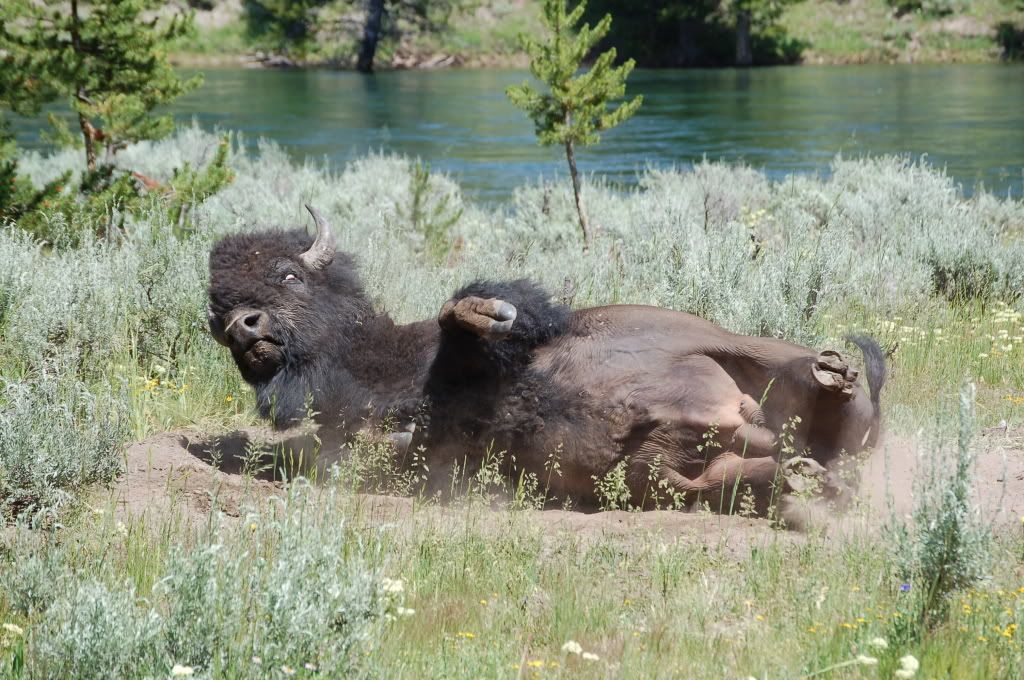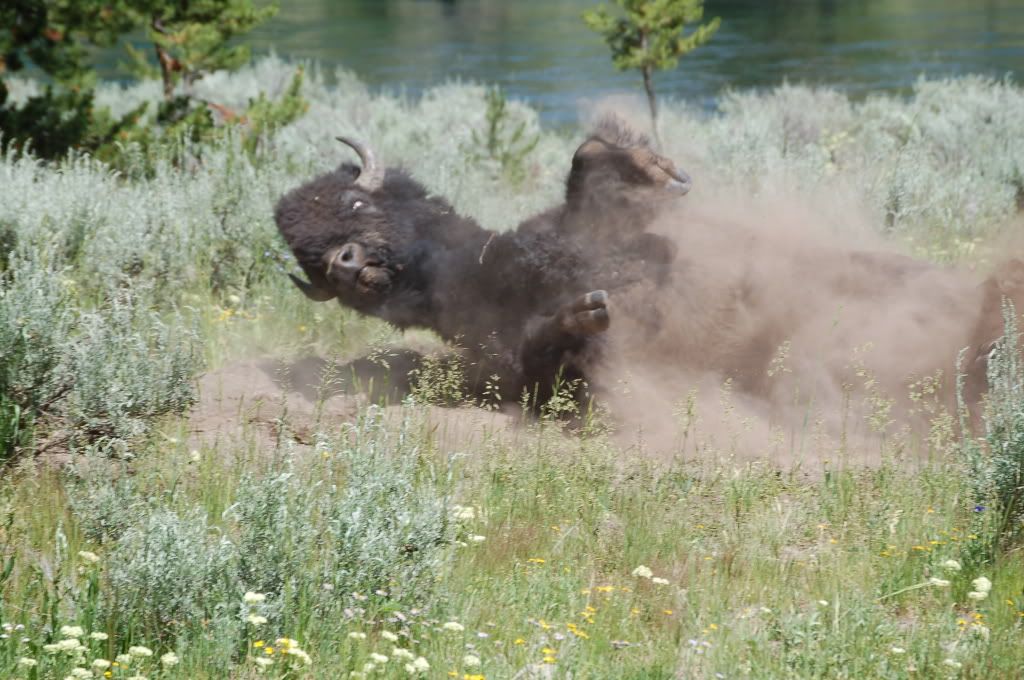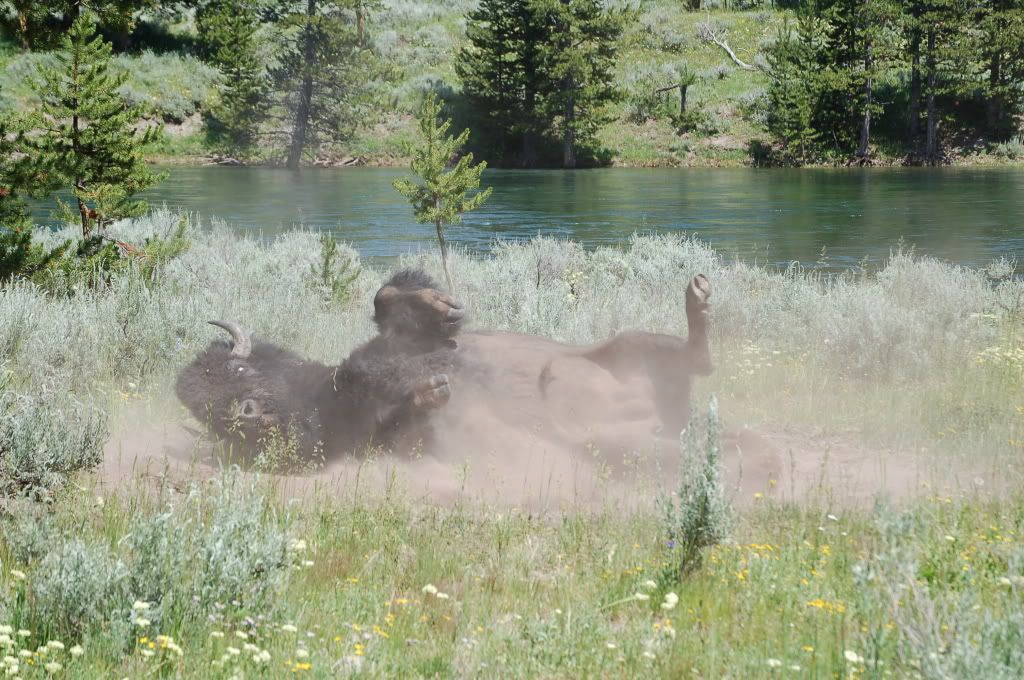 Bloody neighbors ...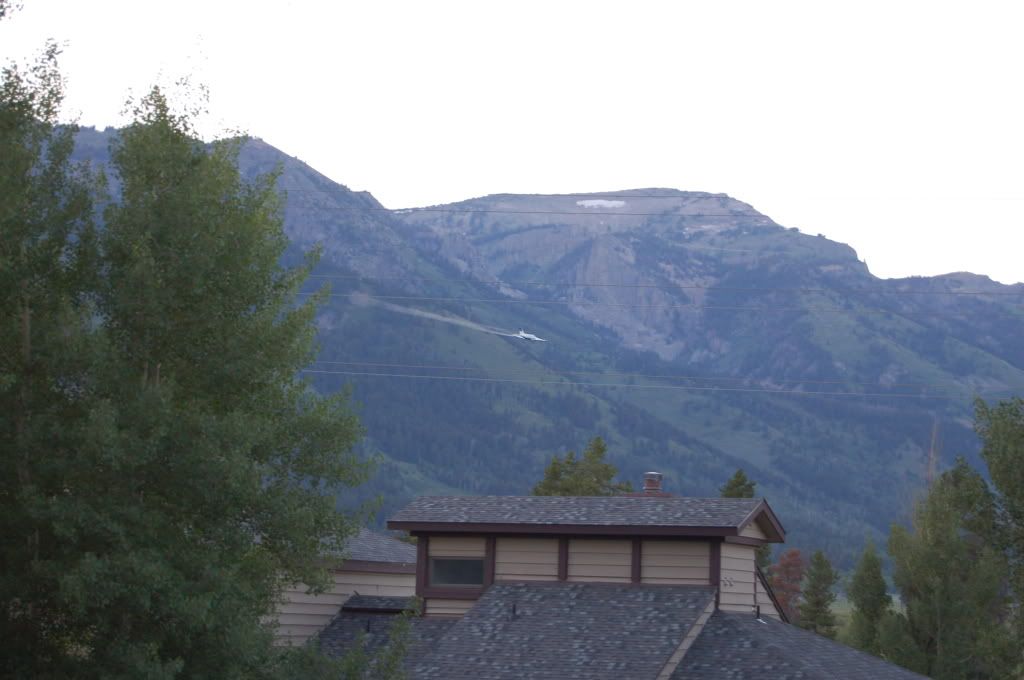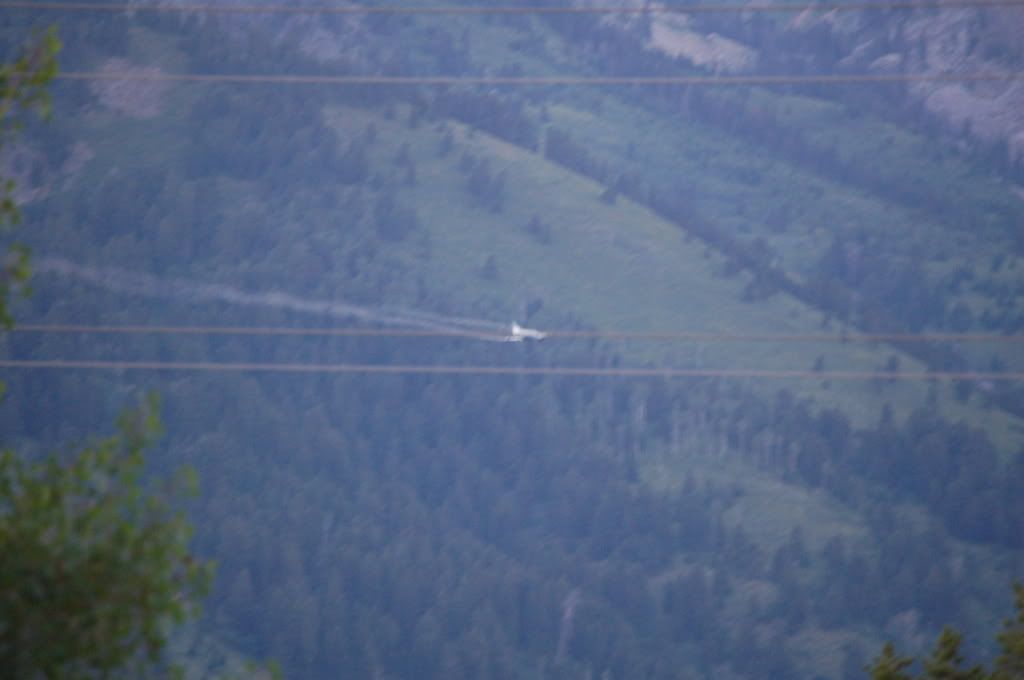 Kewl stuff in Jellystone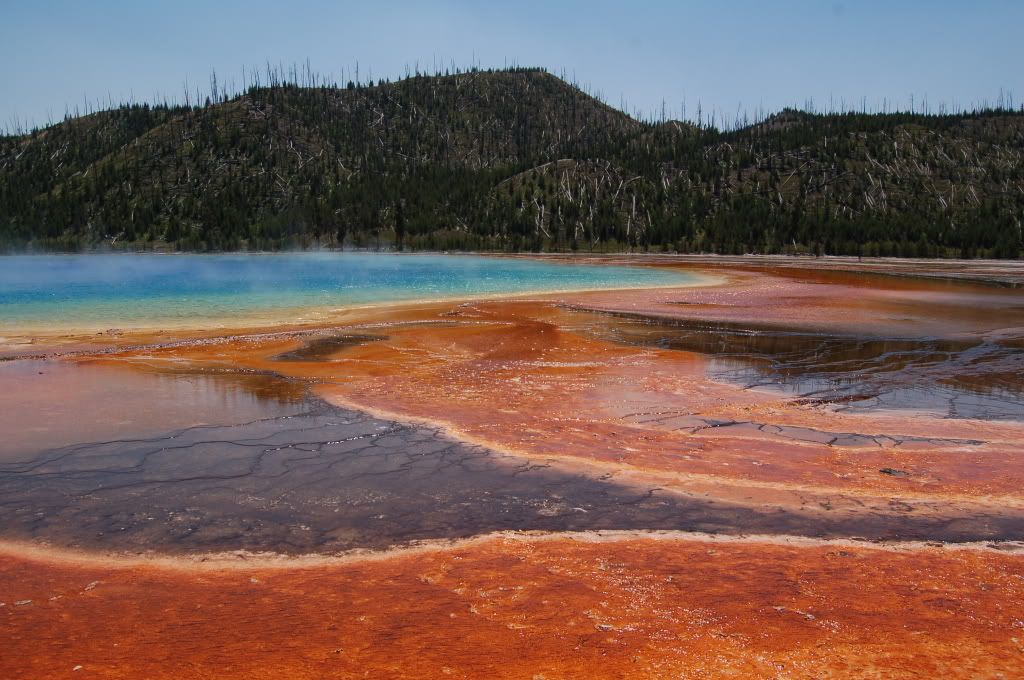 The Beartooth Pass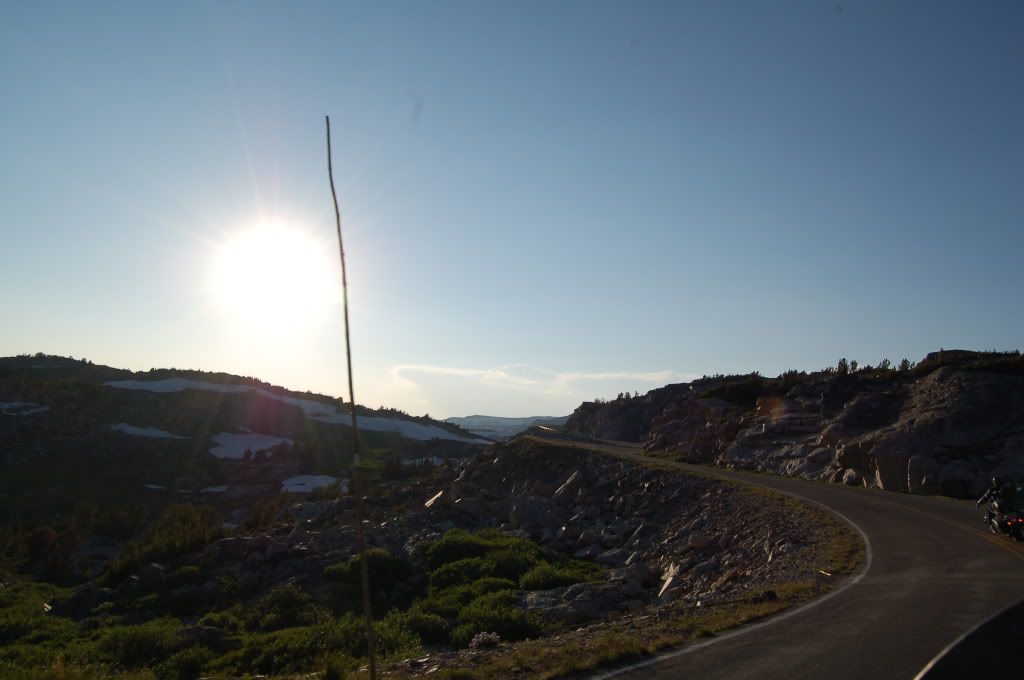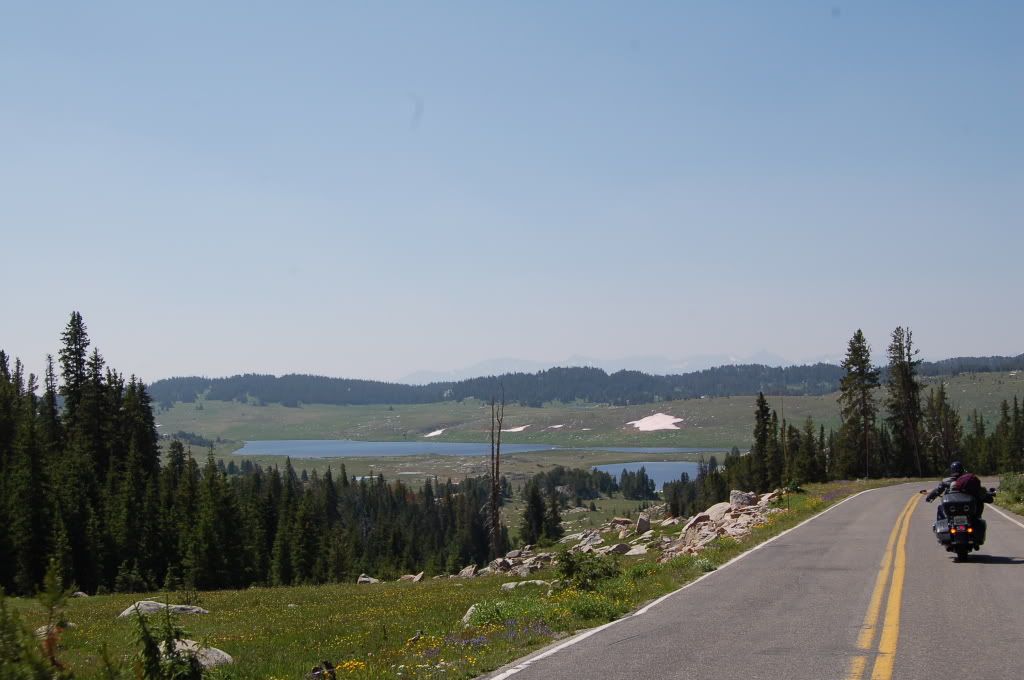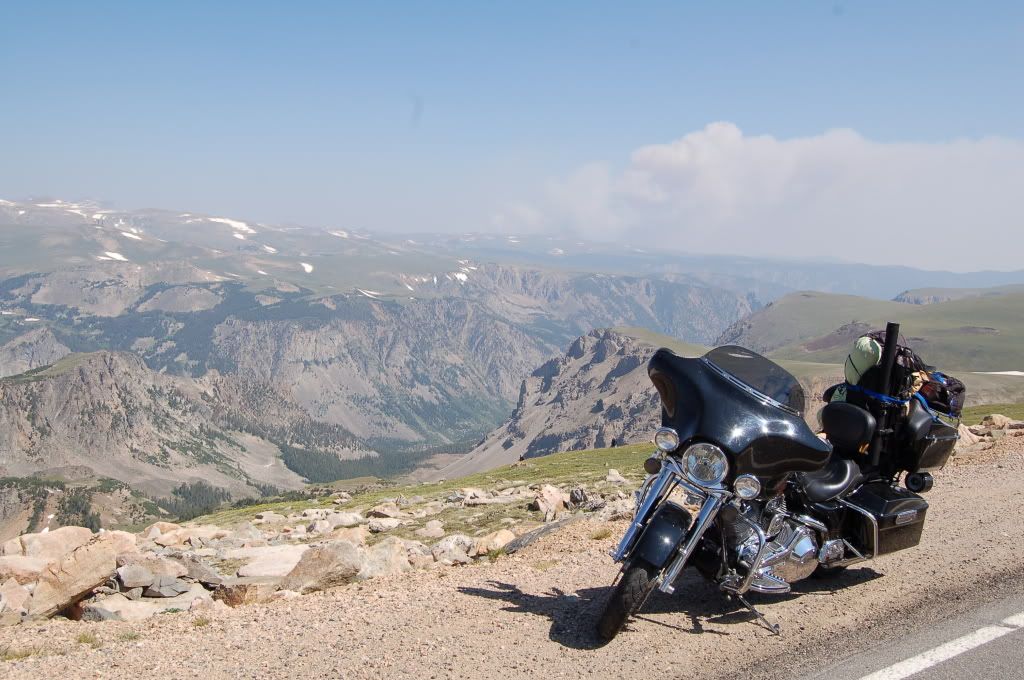 All I have to say, is it is epic. I will be ready to get back to work in September, but until then, Speeding and Foolishness will be the name of the game.
More when I have a signal again.
From the ride to Beartooth